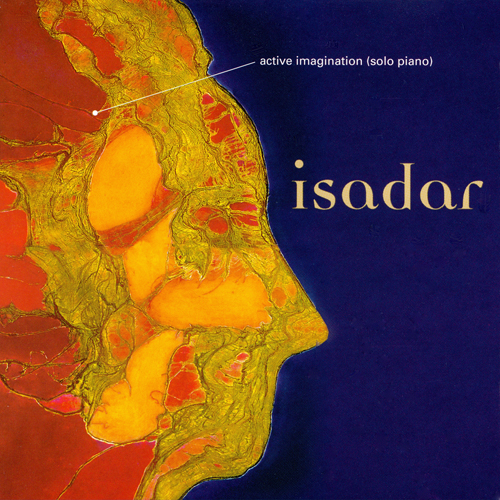 LIVE SOLO PIANO CONCERT REVIEW
A Journey Through The Psyche
by Ray Blum, Advertiser Columnist
(The Advertiser, Sunday, May 23, 1999)
As a general rule, I can't really say that I have not been all that turned on by new age music.  Most musical forms, be they performed by the Acadiana Symphony, Gerd Wuestemann,Three Dog Night or Beau Soleil, occupy center stage of my consciousness.  I almost hungrily listen to the music.  Anything that intrudes upon that concentration is secondary, often even an irritation.  Notes with new age.  It always seems to take a back seat to other activities.  Ladies and Gentlemen, I stand corrected.   Church Point native and current Manhattanite Fabian Isadar Thibodeaux, professionally known as Isadar, recently performed a solo piano concert at USL's Angelle Hall, his alma mater. His playing not only educated me, but converted me as well.  What I had heretofore dismissed as music whose emotions fluctuated little, if at all, has wild leaps of emotion, just as many as the jazz that the form sprang from.
One of my favorite gardens in this world is located in Kyoto, Japan.  The garden measures probably 50 by 75 feet.  In the center of the garden is a single pomegranate tree that shades a large, moss encrusted rock nestled at its base.  Surrounding the rock and tree is a sea of brown ish, bean sized pebbles.  Using wooden rakes, caretakers etch patterns into the pebbles.  The patterns both focus the eye toward the tree and rock, and, at the same time, diffuse the concentration to encompass the entire garden.  No one would ever call this garden a pandemonium of color or a riot of diffuseness.  Equally, the music style known as new age would never carry the musical notation "bombastico" (note, there is no such thing, I'm being poetic).  Were I a metaphoric type, I would say that new age music is a rock/pebble/pomegranate garden snuggled into a residential area somewhere in Japan.
Close your eyes and picture, if you will, sitting at home on a Saturday afternoon in early Spring.  For the first time in the year, you don't need the heater.  With the windows open wide and a slight breeze blowing through the house, you sit back in your favorite living room chair.  Just as soon as you become comfortable, a light drizzle starts.  A half smile follows a contented sigh, the only thing that interrupts the silence.  All is right in your world, and you start to hum, just random notes that come more as mantra to salute the silent beauty of the day.  That is my definition of what the emotion of new age music is all about   a type of music where each piece evokes one mood, and then gracefully toys with it.
Isadar is a gifted pianist whose particular genius comes to light as an interpreter of soulful meditation.  His process simulates an environment to which the listeners are allowed to emotionally attach themselves.  In addition to his instrumentalism, he is a talented singer, whose voice evokes a haunting, alluring "otherworldliness."  He told me that he will return sometime in the fall for another concert.  I wholeheartedly endorse your attendance, especially if you have never considered new-age music in the past.  His music just might change your mind.  (Ray Blum is a drama, videography and English teacher at Rayne High School.  He can be reached at:  bard1066@aol.com or voice at: 337-334-7713).                           
###