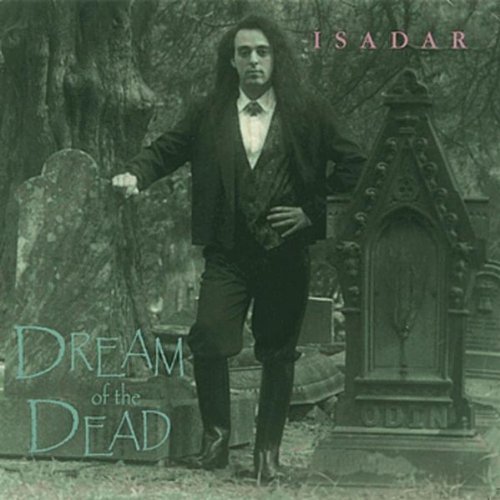 News Article
Isadar Releases Second Compact Disc This Winter In Acadiana
(1997)
by Ian Thompson
The artist professionally known as Isadar (a.k.a. Fabian Thibodeaux), will be releasing his second album, "Dream of the Dead" in the Acadiana area this winter. The artist is originally from Church Point, La. and is a 1989 graduate of USL in Lafayette. He has made his home in New York City for the past four years.
The Vocal/Multilayered album was mostly recorded in the Acadiana area and features many local artists' performances including: Rufus Thibodeaux and Richard "Dicky" Landry. The album was completed in New York City at Sony Music's state-of-the-art recording facility over the past year.
Isadar gained local success in 1990 with the release of his debut album, "Near the Edge of Light," a collection of new-age piano solos on his own label, now known as Mainya Music Entertainment. In 1991, he was a guest artist during Performing Arts Week at USL and also performed solo piano at the Greenhouse Reception during the Festival International de la Louisianne.
For more information, or to place direct orders for either of his Compact Discs, call (212)534-1921, or contact his record company for inclusion on his mailing list at: Mainya Music Entertainment, P.O. Box 6688, New York, NY 10128-0016. You may also want to check out the "sound-bites" in his website on the Internet at: http://www.atreus.com/mainya
###